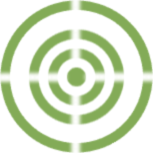 Encripto has released a new tool called «Pcapteller», which is a simple tool that allows you to re-create a recorded network traffic scenario that occurred in a foreign network, as it really happened in yours.
Basically, the tool reads network packets from a PCAP file, and it replaces a given IP address with one that fits your needs.
Afterwards, the manipulated packets are injected into the network. Pcapteller is useful if you want to re-create scenarios where computer attacks or malware infections occurred.
On one hand, Pcapteller can assist blue teams or network analysis who want to train and improve their network security monitoring skills. The tool can also assist while testing network detection capabilities (e.g. Next-Gen firewalls, IDS/IPS, etc.).
On the other, Pcapteller can also be used by red teams who need to create network decoys in monitored networks.
New posts covering the use of the tool will be published soon.
We appreciate your feedback!