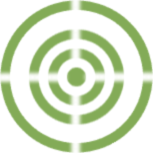 Maligno is an open source tool designed for security testing and adversary replication. It can also be used for training IT staff in detecting advanced attacks, and to make security testing in corporate networks more realistic. New functionality and improvements have been implemented in the tool during the course of the month, reaching now version 2.4.
Encripto has also updated its Maligno Video Series with a new video, which focuses on proxy-aware clients and their capabilities so far.
The video explains how the tool can be used in networks that use HTTP proxies for reaching the Internet, and that implement different levels of egress filtering. The tutorial also covers a feature implemented in a previous version, known as «failsafe mode». This is specially useful when Maligno is running in networks with restricted egress filtering and mandatory proxy use for workstations.
Do you use Maligno sporadically or maybe on a regular basis?
We'd appreciate your feedback!