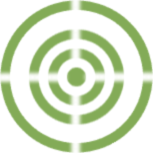 NIK, NOKOBIT and NISK are well established Norwegian academic conferences within different branches of computing and IT. United as a joint conference, they will be co-located in Aalesund 23-25 November 2015. Encripto will participate at NISK, both as a keynote speaker and presenting a technical paper.
NISK is a specialized conference for information security, sponsored by the FRISC network for national ICT security research.
The national Joint IT Conference aims to be a meeting point for the full breadth of computing and IT groups from universities and higher education colleges across the country.
Read more about the Joint IT Conference, program and registration.
NISK 2015 Keynote
Wednesday 25th of November, our security expert, Juan J. Güelfo, is invited as a keynote speaker.
This speech will cover network security testing:
Penetration…what?
Security testing, also known as penetration testing, has gained popularity during recent years. However, not all organizations have a clear understanding of what type of security testing they should conduct, or what results to expect. The content of a penetration test can vary greatly, since the security industry has no unanimous agreement on what a security test is and how it is supposed to be conducted.
In this session, Juan J. Güelfo will cover different levels of network security testing, challenges and a recommended testing methodology. The contents of this talk will help you avoid the most common pitfalls, and how to succeed when planning and conducting network security testing.
Publishing of a New Paper
In addition to the keynote, Juan J. Guelfo, will also present a new paper on NISK 2015:
Improving Computer Network Defense Analysis Training with Adversary Replication Techniques
This paper proposes two training methods that can be used to improve computer network defense analysis training. The main advantages of these methods are reduced risk and preparation costs, while increasing realism during training sessions. These methods can easily be implemented by both public and private organizations, as well as training institutions such as universities.