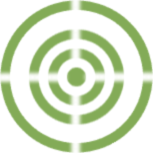 Encripto is celebrating its 5th anniversary this month. The company was founded in November in 2010 by security expert Juan J. Güelfo and Ingrid C. Bentzen.
Encripto was built to deliver IT security services with superior quality, and this philosophy is still important for everyone who works in our team.
When Encripto was founded in 2010, few Norwegian companies had heard about security testing, and even fewer knew about network security monitoring. Nowadays IT security has become something every company needs to take into consideration, and security awareness is on the rise. We look forward to delivering our best in the years to come.