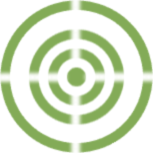 At Encripto, we are constantly striving to reduce our environmental footprint. Extensive use of Internet and video conferencing is among our most important measures to reduce emissions of harmful greenhouse gases.
In this blog post we want to share some tips and tricks on how we became more environmentally sustainable in our day-to-day operations. Some of the measures may be small, but we believe that every effort counts.
Keeping travel activity to a minimum
In many cases, a video conference can fill the function of a face-to-face meeting. By consciously facilitating video conferencing, we keep our need to travel at a minimum.
Working through the internet
Most of our work can be done through the internet. By encouraging our team members to work from home when they find it most practical, we save commuting and time stuck in polluting traffic jams.
Reducing waste
We do not print documents unless it is strictly necessary. All documents are sent to our customers electronically.
This also applies to invoicing. Whenever possible, Encripto will send invoices via email, instead of using regular mail. We also encourage our suppliers to invoice us electronically.
To further avoid paper waste, we have made a decision to do most of our marketing electronically.
We do not use any disposable products (coffee cups, etc.), and make sure to recycle plastic, paper and cardbord waste.
Reducing energy consumption
Our electricity comes from hydropower, but we try to reduce unnecessary consumption.
Electronic equipment is switched off when not in use. Energy consumption is a key feature when purchasing electronic, heating or lighting equipment.
We also recycle heat from the data center, and make sure that the last person leaving a room turns off the lights.
Get inspired
What actions can we as individuals and as a society take to become environmentally sustainable?
Encripto recommends everyone to check out the climate change documentary Before the Flood.
The documentary presents a riveting account of the dramatic changes now occurring around the world due to climate change, as well as the actions we as individuals and as a society can take to prevent the disruption of life on our planet.
The documentary is made by award-winning filmmaker Fisher Stevens and award-winning actor, environmental activist and U.N. Messenger of Peace Leonardo DiCaprio.