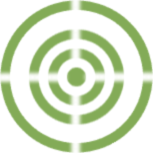 Blue Team Training Toolkit (BT3) introduces improvements in current computer network defense analysis training. Based on adversary replication techniques, and with reusability in mind, BT3 allows individuals and organizations to create realistic computer attack scenarios, while reducing infrastructure costs, implementation time and risk.
New Release – Better Usability
Blue Team Training Toolkit version 2.2 focuses on usability. New commands have been implemented, and error messages related to API operations are now more descriptive.
New Commands
Multiple new commands have been implemented for the BT3 modules Maligno, Pcapteller and Mocksum, such as:
List current network interfaces
With the «show interfaces» command, you no longer need to exit BT3 modules to check available network interfaces. This is specially useful when configuring your Maligno C2 or preparing a capture replay with Pcapteller.

Better overview of training materials
Each module now contains commands that let you see if available training material is hosted in the cloud or on your computer. For example, you can use the commands «show profiles cloud», and «show profiles disk» in your Maligno module, respectively. Pcapteller and Mocksum also implement equivalent commands for their training material type.
Check out the BT3 user guide, or the Blue Team Training Toolkit Video Series for practical examples.
You can also download the new version of the Blue Team Training Toolkit and test it for yourself!