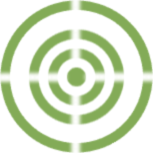 On the 25th of November 2010, Encripto embarked on an exciting journey.
At a time when few companies had heard about security testing, and even fewer knew about network security monitoring, founders Juan J. Güelfo and Ingrid C. Bentzen decided to provide IT security services with superior quality.
Quality Rather than Quantity
Through dedication, hard work and continuous improvement, Encripto is now a thriving company with steady growth. When it comes to our services, we have chosen to focus on security testing, network security monitoring and training within IT security.
Our philosophy has always been quality rather than quantity. This applies both to the number of employees and customers we work with.
In our security testing, we believe in using knowledge and creativity, rather than relying on automated tools. We also make sure to use the most complete methodologies and the latest techniques, to deliver the very best results.
Environmentally Sustainable and Social Responsibility
Being environmentally sustainable and taking social responsibility is also important to us. By extensive use of Internet and video conferencing, together with a range of other measures, we are constantly trying to reduce emissions of harmful greenhouse gases.
We are also actively involved in KIVA, which connects people through lending to alleviate poverty. Microfinance gives entrepreneurs an opportunity to create value in their local communities. As of today, Encripto has supported more than 250 entrepreneurs in 62 different countries.
Thank you all
This wonderful adventure would not be possible without our customers. We greatly appreciate every one of you, and look forward to delivering our very best in the years to come.