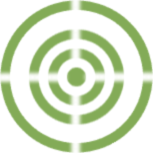 Until the past decade, common threats against computer systems could be stopped by anti-virus software and firewalls. Nowadays, these two countermeasures can be easily bypassed by attackers, and they just offer a basic degree of protection. Moreover, IT personnel are required to have specialized skills within network analysis and incident response in order to detect, analyze and react effectively to computer threats.
Blue Team Training Toolkit (BT3) is software for defensive security training, which will bring your network analysis training sessions, incident response drills and red team engagements to a new level.
The toolkit allows you to create realistic computer attack scenarios, while reducing infrastructure costs, implementation time and risk.
The Most Important Features
Adversary Replication and Malware Simulation
BT3 includes Encripto's Maligno, which allows you to simulate malware infections or targeted attacks with specific C&C communications in a safe manner. Multiple malware indicator profiles ensure a "plug & play" experience.
Network Traffic Manipulation and Replay
BT3 includes Encripto's Pcapteller, which can customize and replay network traffic stored in PCAP files. This allows you not only to re-create scenarios where computer attacks or malware infections occurred, but also make it look like everything is really happening in your own network.
Malware Sample Simulation
BT3 includes Encripto's Mocksum, which provides access to a collection of files that mimic malware samples via MD5 hash collisions. The files downloaded via Mocksum allow you to simulate and plant realistic artifacts, without the risk of handling real malware.
Training Content Library
BT3 includes realistic network traffic related to a wide range of attacks, mock malware samples with hash collisions, as well as malware indicator profiles. This saves you preparation, testing and research time.
Ease of Use and Flat Learning Curve
An interactive command-line interface inspired by Rapid7's Metasploit Framework (MSF), ensures usability from the start. In this way you will be able to focus on your training session, rather than figuring out how to use a new tool.