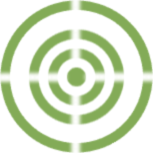 Encripto is celebrating its 10th anniversary on the 25th of November. The company was founded in 2010 by security expert Juan J. Güelfo.
Since the beginning, Encripto has been a niche company specialized in information security, and we believe in a more secure IT-world.
Success never comes in a day. It requires strong determination and great hard work, and Juan is an example of that. Our CEO is our inspiration.
An anniversary is a good occasion to look back and reflect on what you have done. Encripto can do this with satisfaction and happiness. We are very proud of delivering first-class quality in our security projects all over the years. We are faithful to our philosophy "quality rather than quantity".
We would like to thank both our employees and the customers we work with. All of you make our success possible. With your support, it becomes easier for the company to achieve goals. We greatly appreciate and value your trust, and hope to count on your collaboration in the coming years.
Happy 10th anniversary!