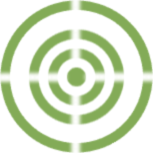 In our previous post, World Backup Day, we were talking about backups and the importance of keeping them in separate media. One of the possible options is to use cloud storage services.
In this blog post, we are going to have a look at the advantages and disadvantages of using this kind of services, and we will see what alternatives of cloud storage services and platforms are available in the market.
Advantages
1. Accessibility.
You can access to your data from any device. At the enterprise level, this type of connectivity can drive business agility, collaboration and productivity.
2. Availability.
You have immediate availability of your files, which allows you to access or modify them wherever and whenever you want
3. Security.
Cloud storage providers add additional layers of security to their services. Since there are many people/companies with files stored on the cloud, these providers go to added lengths to make sure the files do not get accessed by someone who should not.
4. Disaster recovery.
You will have an instant data recovery after a computer crash or cyber attacks. After the recovery, you will be able to continue your business operations as usual in a short period of time.
5. Updates.
The cloud updates constantly and automatically.
6. No maintenance.
The end user does not have to do anything in the field of maintenance, since the cloud storage service provider takes care of it. In addition, using the cloud does not require an investment in on-premise infrastructure, and avoids buying your own hardware that you have to maintain and upgrade.
7. Scalable storage system.
Cloud storage is scalable and flexible, so businesses can quickly and easily increase capacity or downsize it.
Disadvantages
1. Internet dependency.
Cloud based storage is dependent on having an internet connection. In the event you find yourself somewhere without internet, you will not be able to access your files.
2. Dependence on a provider.
There is a certain dependence on the providers of this type of service, relying on their technology and operation.
3. Security.
The security of the data stored in the cloud is managed by the provider. This means that if the provider suffers a computer attack or other disaster event, and it is not well prepared, your data could be lost. An example is the big fire that affected OVH servers in Strasbourg at the beginning of March.
4. Confidential data.
If the company has highly confidential data, it could be a risk to store it on third-party servers. You should keep in mind that third-party services need to comply with laws and regulations. This could mean that authorities could get access to your data in case of legal procedures, subpoenas, etc. depending on the country or region where your data is located. You should be aware of countries with a confusing or poor legal coverage.
Cloud storage services and platforms
There are multiple available options in the market. Each provider offers different features, capabilities, functions, and pricing. Some specialize in cloud storage services for private users, others for small companies and others for large corporations.
In this scenario, the main cloud storage services and platforms are the following:
Encripto recommends that you carefully check the terms and conditions, features, product descriptions and all other information connected with the cloud storage services before engaging any third-party service.