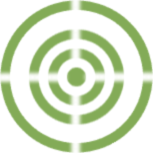 Encripto is seeking a talented Penetration tester / Senior IT security consultant to join our team.
The ideal candidate will be business minded and share our passion for IT security.
The candidate must be a legal resident in Norway.
Encripto AS provides specialized, high quality, information security services. Since 2010, Encripto has been chosen by small and large companies who look for unique talent, and set the highest quality requirements when it comes to security testing and training. The company is located in Fredrikstad, Norway.
Job Description – Penetration Tester / Senior IT Security Consultant
The candidate will be responsible for delivering high quality web security testing engagements. The use of manual and creative techniques is required, together with a thorough and structured security testing methodology. Finally, all findings must be documented in a detailed report, with complete proof of concepts and proposed solutions. You will also be responsible for presenting your work to clients.
If the candidate is qualified, he or she will also be responsible for delivering high quality mobile application and network security testing engagements.
Primary Technical Requirements
B.S. or M.S. Computer Science or related field, or equivalent experience.
Minimum 5 years of documented experience with security testing.
Relevant Information Security / Ethical hacking certifications.
Expertise in security testing methodologies.
Expertise in vulnerability discovery.
Documented results (e.g. public vulnerability reports, security advisories, CVE entries, etc.).
Experience with multiple programming languages (e.g. Python, PHP, C#, Java).
Experience with security tools (e.g. exploitation tools, vulnerability scanners, etc.).
Experience with applied cryptography including TLS.
Strong documentation and presentation skills.
Secondary Technical Requirements
Expertise in operating system security (e.g. UNIX, Windows, OS X).
Knowledge of TCP/IP networking and network services.
Experience with firewalls and intrusion detection systems.
Key Personal Skills
You are amongst the best in your field.
You are able to work structured and independent, but are also a team player.
Excellent attention to detail.
Efficient, with good work capacity and able to handle stressful situations.
Excellent written and oral communication skills in English.
Good written and oral communication skills in Norwegian are not necessary but a big advantage.
Other Requirements
You must be a legal resident in Norway.
We Offer
If you are the right candidate, Encripto can offer:
Flexible work environment.
Remote work is allowed.
High focus on quality.
Challenging and exciting assignments.
Competitive salary level according to experience and delivered results.
Good pension arrangements.
Great opportunities for personal and career development.
Excellent colleagues.
Selection Process
The selection process is comprised by multiple steps:
Resume review.
Reference check.
Interview.
Practical security testing challenge covering multiple areas.
An assessment of the candidate will be done after each step. If Encripto determines that the candidate is qualified, he/she will move on to the next step.
The candidate's permission for reference check is expected. Encripto may also ask permission to conduct a background check on the candidate, including ID and document verification.
Apply
If you meet the requirements listed above, please submit your resume, a cover letter and relevant references in PDF format to: post@encripto.no
We are looking forward to hearing from you!