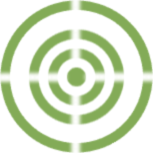 Encripto is celebrating its 12th anniversary today. The company was founded the 25th of November 2010 by security expert Juan J. Güelfo. It all started with a dream and a clear vision. Today, we are a recognized cybersecurity company in Norway. These 12 years have been a great and exciting journey.
This anniversary is a fundamental moment to appreciate the essence of our mission: to provide specialized, high quality, information security services. We are very proud of being faithful to it.
An anniversary is also a time for gratitude. For this reason, Encripto wants to thank all our customers for their trust, and our team for their passion and effort.