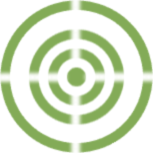 Most people have several different apps on their phones, but what do you really say yes to when downloading an app?
A lot of apps extract far more information than necessary, track users without good reason, and require disproportionate rights to user content.
Why should for example an e-book app have access to your location? Is it alright that an app obtains ownership of the content uploaded via the app, such as pictures?
Surveys also show that many apps share user data with third parties, store user data after the account has been terminated, and that they track users even when the applications are not in use.
How is the information used?
Every company that has a product to sell is interested in customer usage habits. The more they know about you, the more personal and targeted they can formulate their marketing efforts.
Via apps it is possible to collect information about gender and approximate age, both for you and those you communicate with, when you go to bed and when you get up, if you live in a city, a town, or in the countryside.
Fitness and diet apps, for example, collect information about your activity level and eating habits. This is information that can be extremely valuable for insurance companies and a number of other companies.
How can you protect yourself?
If you already have a lot of apps on your phone, but are unsure of what permissions they require, you should look through your app settings. If you have apps that require access to more information than what is natural, consider uninstalling them.
Be aware that when deleting apps, some apps will still be able to retain information about you if the user account is still intact. You should therefore disable and delete any user accounts before removing the app from your phone.
When you download a new application, it is recommended to use regulated markets such as App Store and Google Play. Find out who is responsible for the application and read user reviews. Does the app seem serious?
You should also have a look at the permissions the app requires. Be wary about apps that require permission to collect more information than necessary.
Turn off location data (GPS) when you are not using it. This will decrease the chance of apps collecting information about where you live, work and what hobbies you have. Make sure to keep your apps up to date. Outdated versions may have security issues.
Go through your apps periodically. Apps that are no longer in use should be uninstalled.