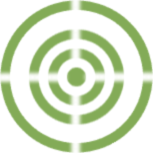 Blue Team Training Toolkit (BT3) is software for defensive security training. The toolkit allows you to create realistic computer attack scenarios, while reducing infrastructure costs, implementation time and risk.
Blue Team Training Toolkit also offers an optional content subscription via an online API. By creating a free BT3 subscription account, you get access to the BT3 Training Content Library. From here, you can download both free and premium training content ready for use. The library includes realistic network traffic related to a wide range of attacks, mock malware samples with hash collisions, as well as malware indicator profiles.
This blog post will cover BT3's Training Content Library, which contains detailed information about the training material downloadable via Blue Team Training Toolkit. 
Training Content Library
Below you will find an overview of the library's three main categories of training material.
Malware Indicator Profiles
Malware indicator profiles are designed for attack simulation with the BT3 module Maligno. Use them to simulate malware infections or targeted attacks with specific C&C communications in a safe manner. See all available malware indicator profiles.
Mock Files
Mock files are harmless files mimicking malware samples via hash collisions. The files downloadable via the BT3 module Mocksum, allow you to simulate and plant realistic artifacts, without the risk of handling real malware. See all available mock files.
PCAP Files
PCAP files are designed for network traffic manipulation and replay with the BT3 module Pcapteller. Use them to re-create scenarios where computer attacks or malware infections occurred, but also make it look like everything is really happening in your own network. See all available PCAP files.
Content Credits
Content credits are needed for downloading premium training content. The cost of a specific training material can be listed directly from the BT3 software. Purchasing content credits is easy, just follow these short instructions. You can also learn more about content credit pricing.