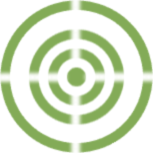 Summer holidays is one of the most anticipated periods during the year. There are some recommendations that you should take into account before, during and after your well-deserved holiday to be cybersafe. Remember: you are on holidays, but criminals are not.
During preparations, watch out for holiday fraud.
From fraudulent flights to non-existing accommodation, holiday fraud is a big business for scammers and is most frequent during peak holiday times, such as summer. If you book online, you are at risk from fraudsters and potential scams. Some cybersafe recommendations are:
Only use trusted and secure sites to book travel reservations. Try to book a holiday directly with an airline or hotel, or through a reputable agent/tour operator that are accredited in their field and belong to associations that set standards for delivering exemplary service.
If it is a new service that you have never used before, take a few minutes and do a background check (e.g. Google), as well as check other customers' reviews.
Use a secure payment site. Make sure you always use HTTPS whenever you handle sensitive information, such as when doing online banking, visiting online stores, transmitting personal or work-related information, etc.
Your digital life also needs protection.
Before you go, follow these cybersafe steps:
Do not publish the dates of your trips on social media, criminals could attempt to break into your home. Review the privacy settings of your accounts and turn off geolocation.
Back up your data and store them safely. If you would like to know more about backups, read our post World Backup Day.
Make sure all devices are password protected. Create a unique password for each of your devices. If you want to create stronger passwords, read our post World Password Day. As an alternative, you can use biometric controls, such as face or fingerprint recognition.
Update the software on your devices. Those updates do not just contain new features, but fix security flaws and keep you protected.
While you are away, stay alert.

Once you are enjoying the holidays and having fun at your destination, follow these pieces of advice:
Do not trust public charging kiosks since a charger port may be spoofed in order to steal your devices' data, furthermore, they could have malware installed in them.
Disable Wi-Fi and Bluetooth on your phones and tablets when not in use.
Avoid open public Wi-Fi networks, anyone can set up a wireless hotspot. If open public Wi-Fi is the only possibility, use a VPN.
Never lose sight of your bank card during a transaction.
Do not leave your devices (laptops, phones and tablets) unattended in a public place.
When using an ATM, be careful of others around you. Shield the keypad to protect your PIN. If you spot anything unusual at an ATM, do not use it.
Wait to post about your vacation. If you share too many details in your social media accounts about where you are on your trip, some scammers may attempt to contact your family and friends with a variety of scam tactics. Consider posting updates about your trip after you get home.
When you come back home, continue to be careful.
It would be nice if you:
Take time to review your bank activity. Check any suspicious transactions.
Delete holiday specific apps that you no longer need.
Scan your devices and run anti-virus programs to make sure everything is in order.
Change your password if you think any of your devices or accounts may have been compromised.
Back up your new data. We are sure you do not want to lose your nice holiday photos.
We recommend that you read our post Why is Cyber Security Important? – Part 2, if you would like to know another tips to improve your cyber security at home and at work.
Encripto hopes all these recommendations are useful to you. We wish you a fun and a cybersafe holidays!