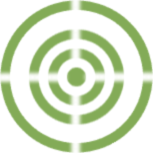 Encripto released the Blue Team Training Toolkit (BT3) in 2016, and since then, the security community has benefited from this piece of software for defensive security training. BT3 has helped improve network analysis training sessions, incident response drills and red team engagements.
BT3's End-of-Life (EoL) date has come. The software and its training content library will remain available for download as a legacy toolkit.
BT3 will remain completely functional, but it will operate in offline mode only. This means that all API accounts will be removed according to GDPR. Encripto will also cease general support for the toolkit.
It has been a great journey for this open source project. We hope that you enjoyed it as much as we have.