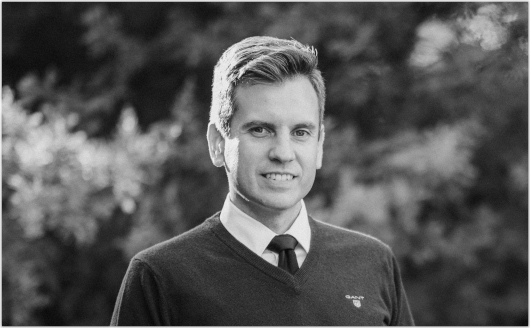 Encripto provides specialized, high quality, information security services. The company was founded in 2010 by the security expert Juan J. Güelfo.
Juan is a popular security tester and speaker. With great creativity and expertise, he discovers vulnerabilities where they have previously been overlooked. With a background in IT operations and programming, he can also give good and effective advice on how the security issues can be fixed. His ability to explain technical details in an understandable way is reflected in both reporting and presentations.
Information security is a field of constant change. True passion and dedication is required to keep up with the development. Juan J. Güelfo built Encripto to deliver services with superior quality, and this philosophy is important for everyone who works in our team.
We distinguish ourselves from other security companies in the following ways:
We are passionate about information security, and believe in a more secure IT world. Our security expert, Juan J. Güelfo, has repeatedly been featured in national press, where he has shared his knowledge and perspective on topics related to information security. Encripto and Juan J. Güelfo have two years in a row been nominated for The Norwegian Computer Society's IT Security Award.
Flexible, Focused and Efficient
As a small niche company, we focus all our attention on providing excellent services in information security. A flat organizational structure allows us to be flexible and accessible to our customers.
It is better to be a large customer of a small company, than a small customer of a large company. This is what our customer surveys show, where our customers rank us high on quality and value. We believe that satisfied customers are the way to success. Feel free to ask us for references.
We believe in delivering results. If you want the job well done, you have come to the right place. We use the most complete methodologies and the latest techniques to protect you against today's threats. We believe in using knowledge and creativity, rather than relying on automated tools.
Understandable and Balanced
In our communication, we emphasize that both management and technical staff understand the message. We always balance the recommendations between customer needs for security and functionality.
We are constantly doing product development, so that our customers can get the most out of our services.
Independent and Objective
We are not tied to external suppliers. This means that we can recommend solutions based on what is best for you and your needs.
Environmentally Sustainable
We are constantly striving to reduce our environmental footprint. Extensive use of Internet and video conferencing is among our most important measures to reduce emissions of harmful greenhouse gases.
We would like to answer your questions
CEO & Lead IT Security Consultant: Juan J. Güelfo
Org. No.: 996 240 630 MVA
Postal address: PO Box 107, 1620 Gressvik, Norway
Phone: +47 912 40 380
E-mail: post@encripto.no