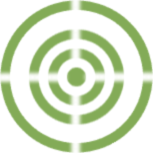 Encripto values your privacy. Therefore, our web site does not make use of tracking cookies, third-party advertising or other similar activities. The paragraphs below describe how this web site uses cookies.
What are cookies?
A cookie is a small file of letters and numbers that is downloaded on to your computer when you visit a website. Cookies are used by many websites and can do a number of things, such as remembering your preferences or what you have put in your shopping basket.
Basically, there are two types of cookies: Session and persistent cookies.
Session cookies allow users to be recognized within a website, so any page changes or data selection you do, is remembered from page to page.
Persistent cookies are stored in your computer until you delete them manually, or your browser deletes them based on the duration period contained within the persistent cookie"s file.
Nowadays, encripto.no uses session cookies for remembering your language preferences while browsing the web site, and presenting policy information. The use of such cookies is necessary, so the web site can function properly.

Would you like to have more control over cookies?
The Help feature on most browsers will tell you how to prevent your browser from accepting new cookies, how to have the browser notify you when you receive a new cookie and how to disable them.