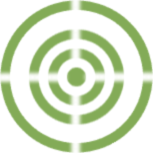 We, Encripto AS ("Encripto"), are committed to protecting and respecting your privacy. This Privacy Notice sets out how we may use, process and store your personal information.
Information Collected and Legal Basis
Encripto may collect and legally process information from you, because we have a legal reason (allowed by law or under contract) to collect the information, or because you have consented for us to do so for a specific purpose.
Encripto will not retain your personal information for longer than required.
Information Use
Encripto collects information for some or all of the following reasons:
To provide information about our services and products.
To employ you or consider you for employment.
To provide services to you under contract.
For legal reasons.
Transfer of Data
Encripto may share your personal information with third parties, either because you have consented to allow us to do so or for legal reasons.
We primarily store and process your personal data in the EU/European Economic Area ("EEA"). If we do transfer your personal data outside the EEA, it will be because you have consented or because we have a legal reason to do so.
Your Rights
You have the following rights with respect to your personal data that Encripto in any way processes:
To access and review the personal data that you have supplied to us.
To request that we correct any errors, outdated information, or omissions in personal data that you have supplied to us.
To request erasure of personal data or restriction of processing.
To object to processing and the right to data portability.
To withdraw your consent (if applicable) to the processing of your personal data at any time.
To lodge a complaint with a supervisory authority.
To request that your personal data shall not be used to contact you.
Encripto is the controller of the personal data. This means that we are responsible for the personal data being processed correctly and in accordance with applicable laws.
To exercise any of your rights above, please contact us. We will promptly address your inquiry in accordance with the rights listed above, and notify you of the action we have taken.
Changes to Our Privacy Notice
Encripto may change this notice from time to time in the future. Any such changes will be posted here and, where appropriate, notified to you in writing. We advise you to check back frequently to see any updates or changes.
This Privacy Notice was last updated in June 2018.