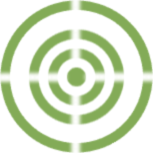 Do you need consulting related to information security? Encripto can provide consultancy services on a variety of areas. Please, feel free to contact us if you need help with a specific case. We offer consultancy on an hourly basis, or via a flexible framework agreement.
We can provide consulting related to:
Evaluation of solutions and suppliers.
Information security policy development.
Consultation on secure development.
Consultation on secure network setup.
We are passionate about information security, and believe in delivering results.
We believe in using knowledge and creativity, rather than relying on automated tools.
In our communication, we emphasize that both management and technical staff understand the message.
Our security tests include a remediation plan with specific solutions, which allows you to fix the uncovered security issues right away.
A flat organizational structure allows us to be flexible and accessible to our customers.
Why Others Have Chosen Encripto
Good communication, good references and reasonable price.
Services similar to yours were also supplied by others. We chose you, even if you were more expensive. The reason was professionalism and that we got a good understanding of what the delivery was going be.
Requires little work on our side. Pleasant conversations and a trustworthy partner.
Agile, personal follow-up, easy to get in touch with the right person, great service and rapid delivery.
High level of expertise and good references. Ability and willingness to understand our solution.