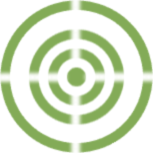 Cybersecurity Gap Analysis
A Cybersecurity Gap Analysis determines the difference between the current state of cybersecurity practices in your organization, and how they match a specific standard, methodology, or security best practices.
The purpose is to help you better understand and improve cybersecurity risk management in your organization. A Cybersecurity Gap Analysis will also allow your company to identify its weakest areas, so you can focus your efforts and resources more effectively.
The Cybersecurity Gap Analysis is aimed at those organizations that wish to:
Get a general cybersecurity status.
Establish a starting point to manage or improve their cybersecurity.
Know how far they are from information security best practices.
Improve their internal cybersecurity documentation.
Encripto uses a combination of security testing methods, document review, as well as interviews with key personnel while conducting the Cybersecurity Gap Analysis.
The final result of the Cybersecurity Gap Analysis is a detailed report, which provides a general overview of the existing deviations (gaps) in your organization's cybersecurity practices. It also includes a remediation plan with detailed solutions and countermeasures that will help you harden the areas covered during the analysis.
How Long Does a Cybersecurity Gap Analysis Take, and How Much Does It Cost?
Conducting a Cybersecurity Gap Analysis depends on the size of the organization and its IT systems, their complexity, and the maturity of its security program. You are welcome to contact us, so we can estimate your specific case with no obligation.
We are passionate about information security, and believe in delivering results.
We believe in using knowledge and creativity, rather than relying on automated tools.
In our communication, we emphasize that both management and technical staff understand the message.
Our security tests include a remediation plan with specific solutions, which allows you to fix the uncovered security issues right away.
A flat organizational structure allows us to be flexible and accessible to our customers.
Why Others Have Chosen Encripto
Good communication, good references and reasonable price.
Services similar to yours were also supplied by others. We chose you, even if you were more expensive. The reason was professionalism and that we got a good understanding of what the delivery was going be.
Requires little work on our side. Pleasant conversations and a trustworthy partner.
Agile, personal follow-up, easy to get in touch with the right person, great service and rapid delivery.
High level of expertise and good references. Ability and willingness to understand our solution.