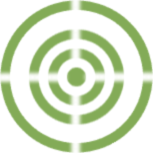 Cyber attacks are a risk for all businesses, regardless of size. Security testing will reveal if your security measures can withstand external threats, and whether they are adequate and functioning correctly.
Effective network security testing simulates an attack from a malicious source, mapping the possibility of an attack and what consequences this may have on the organization. The findings may be used as a basis to improve the IT security.
The result of network security testing is a detailed report. The report shows how the vulnerabilities affect the company and its operations. It also includes a prioritized remediation plan with specific solutions. This means that you can implement the solutions right away.
Vulnerability assessment, penetration testing, red teaming and adversary replication. These are different kinds of security tests that can be conducted against networks or organizations.
What type of testing you should choose for your organization depends on the organization's maturity when it comes to IT security, and how extensive testing you want to conduct. Our tests cover the whole range from beginner to expert.
Guide – Network Security Testing: Scope & Frequency
Encripto has written a guide for network security testing, where you can find tips related to recommended testing frequency, scope and methodology.
We are passionate about information security, and believe in delivering results.
We believe in using knowledge and creativity, rather than relying on automated tools.
In our communication, we emphasize that both management and technical staff understand the message.
Our security tests include a remediation plan with specific solutions, which allows you to fix the uncovered security issues right away.
A flat organizational structure allows us to be flexible and accessible to our customers.
Why Others Have Chosen Encripto
Good communication, good references and reasonable price.
Services similar to yours were also supplied by others. We chose you, even if you were more expensive. The reason was professionalism and that we got a good understanding of what the delivery was going be.
Requires little work on our side. Pleasant conversations and a trustworthy partner.
Agile, personal follow-up, easy to get in touch with the right person, great service and rapid delivery.
High level of expertise and good references. Ability and willingness to understand our solution.