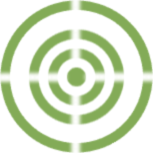 If you want to simulate a cyber attack and understand the consequences of vulnerabilities being exploited, you should perform a penetration test. Such a test will tell you whether it is possible to break into the company's network and achieve specific goals.
Encripto believes that penetration testing should be done with extensive use of creativity and manual techniques. Our goal is to simulate relevant attack scenarios, and a professional and motivated attacker with high knowledge.
The result of penetration testing is a detailed report. The report shows how the vulnerabilities affect the company and its operations. It also includes a prioritized remediation plan with specific solutions. This means that you can implement the solutions right away.
Penetration testing can be done from different perspectives. In many cases, a combination of perspectives provides the best results.
Maligno – A Useful Tool for penetration testing
Encripto's open source tool Maligno is made for security testing and adversary replication. The tool can be used for training IT staff in detecting advanced attacks, and to make security testing in corporate networks more realistic. For those who want to try it out, we have published Maligno Video Series which contains examples and tutorials.
We are passionate about information security, and believe in delivering results.
We believe in using knowledge and creativity, rather than relying on automated tools.
In our communication, we emphasize that both management and technical staff understand the message.
Our security tests include a remediation plan with specific solutions, which allows you to fix the uncovered security issues right away.
A flat organizational structure allows us to be flexible and accessible to our customers.
Why Others Have Chosen Encripto
Good communication, good references and reasonable price.
Services similar to yours were also supplied by others. We chose you, even if you were more expensive. The reason was professionalism and that we got a good understanding of what the delivery was going be.
Requires little work on our side. Pleasant conversations and a trustworthy partner.
Agile, personal follow-up, easy to get in touch with the right person, great service and rapid delivery.
High level of expertise and good references. Ability and willingness to understand our solution.