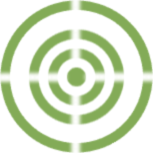 Phishing is often the primary means by which attackers infiltrate modern corporate networks.
By using this non-technical method that relies heavily on human interaction, attackers try to trick employees into disclosing valuable information, or taking action needed for making a successful intrusion. This makes phishing one of today's greatest threats towards companies.
How Vulnerable is Your Company?
It does not matter how many resources a company spends on technical controls, if one of its employees falls prey to a phishing email. A phishing test against your own organization is great for rising awareness among employees and making them less phish-prone. Remember that your employees are your first line of defense.
This test will also give you a better understanding of how exposed your company is against this kind of threat.
It is Easy to Run a Phishing Test with Encripto
1. Choose a phishing email
A wide range of email templates have already been prepared by Encripto. Choose one you like, or come up with your own email content proposal.
2. Dispatch
You send us a list of email addresses that you wish to include in the test. We will send the phishing emails at the agreed time and date.
3. Registration of clicks and reporting
All clicks and any information submitted during the test will be registered. The result will be summarized in a detailed report.
4. Train your employees
Train all levels of your organization on how to detect a fake email, and what to do when they have received one. Promoting cyber security awareness will help you keep your company protected.
Understand the Difference between Phishing and Spear Phishing
While phishing attacks have been around for a long time, spear phishing is a newer type of attack. You may have heard both terms being used, but are you familiar with the difference between the two? Read more about the difference between traditional phishing and spear phishing at our blog.
We are passionate about information security, and believe in delivering results.
We believe in using knowledge and creativity, rather than relying on automated tools.
In our communication, we emphasize that both management and technical staff understand the message.
Our security tests include a remediation plan with specific solutions, which allows you to fix the uncovered security issues right away.
A flat organizational structure allows us to be flexible and accessible to our customers.
Why Others Have Chosen Encripto
Good communication, good references and reasonable price.
Services similar to yours were also supplied by others. We chose you, even if you were more expensive. The reason was professionalism and that we got a good understanding of what the delivery was going be.
Requires little work on our side. Pleasant conversations and a trustworthy partner.
Agile, personal follow-up, easy to get in touch with the right person, great service and rapid delivery.
High level of expertise and good references. Ability and willingness to understand our solution.