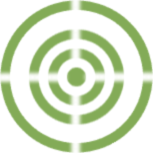 Network Security – Network Security Training
Network Security covers the most current techniques that a hacker might use towards a network from the Internet, and from a local network. One one hand, you will learn the methodology for performing a security test. On the other hand, this course will let you see your network through the eyes of an attacker.
Our network security training is based on interactive lectures and relevant demonstrations. The course is held during one intensive day, or spread across two days. The course content is presented in English, however questions can be asked and answered in Norwegian. Each participant receives electronic course documentation and a course certificate. Please contact us for more specific information about the course content.
Maligno – A Tool made for Network Security Training
Encripto's open source tool Maligno is made for security testing and adversary replication. The tool can be used for training IT staff in detecting advanced attacks. Furthermore you can use it to make security testing in corporate networks more realistic.
For those who want to try it out, we have published Maligno Video Series which contains examples and tutorials.
We are passionate about information security, and believe in delivering results.
We believe in using knowledge and creativity, rather than relying on automated tools.
In our communication, we emphasize that both management and technical staff understand the message.
Our security tests include a remediation plan with specific solutions, which allows you to fix the uncovered security issues right away.
A flat organizational structure allows us to be flexible and accessible to our customers.
Why Others Have Chosen Encripto
Provides regular users with an aha experience, me included.
Good balance between theory and demonstration.
Very good training and relevant topics.
I learned several new things, and was made aware of things I had not thought of before. Useful!