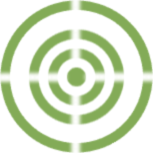 Wireless Security – Wireless Security Training
Wireless Security is intended for network and system administrators, IT consultants, and people having a background in networking and information technology. Wireless Security covers everything related to the security of wireless networks. You will learn about wireless networks for home, office and enterprise.
We study how a hacker can attack your network and clients connecting to it, using different configurations and technologies. The course covers all attack techniques and how to defend yourself and your business in the best possible way.
Wireless Security is based on interactive lectures and relevant examples. The examples are demonstrated in a custom lab environment, which mimics common home, office and enterprise setups. The course content is presented in English, but questions can be asked and answered in Norwegian. Each participant will receive electronic course documentation and a course certificate.
Wireless Security can be held during one intensive day, or spread across two days. Please contact us for more specific information about the course content.
Guide – Wireless Security and Security Testing
Encripto has written a guide for network security testing, where you can find tips related to recommended testing frequency, scope and methodology.
We are passionate about information security, and believe in delivering results.
We believe in using knowledge and creativity, rather than relying on automated tools.
In our communication, we emphasize that both management and technical staff understand the message.
Our security tests include a remediation plan with specific solutions, which allows you to fix the uncovered security issues right away.
A flat organizational structure allows us to be flexible and accessible to our customers.
Why Others Have Chosen Encripto
Provides regular users with an aha experience, me included.
Good balance between theory and demonstration.
Very good training and relevant topics.
I learned several new things, and was made aware of things I had not thought of before. Useful!